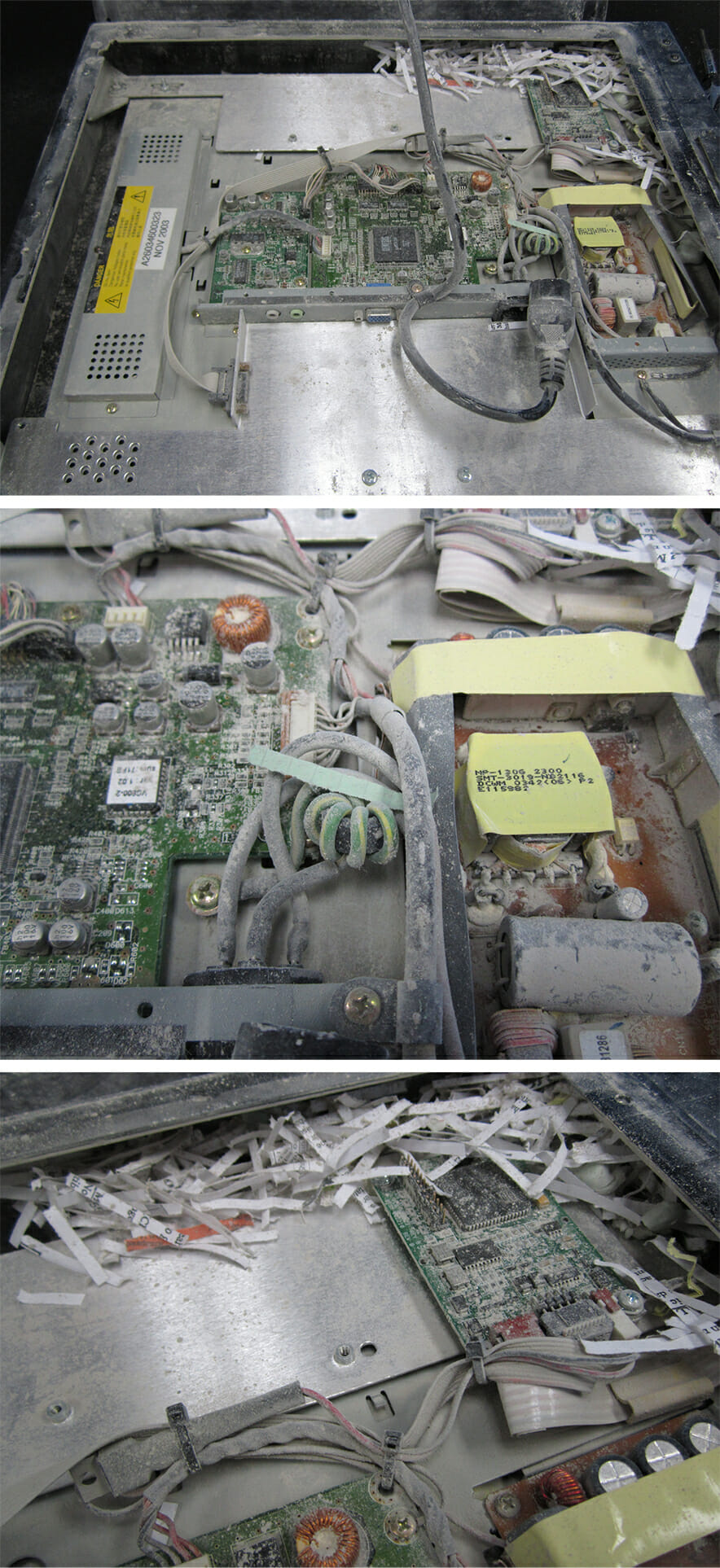 Recently Hope Industrial sent several of our key products – our Panel Mount Monitors, Universal Mount Monitors, monitor-mounted KVM products, keyboards, and cover plates – through third-party IP66 environmental certification testing, and all of the products completed and passed the testing. Although our products had previously been tested and confirmed as NEMA 4X certified in years past, which also implied IP66 ratings were met, we wanted to ensure they fully meet the IP66 rating by using Underwriters Laboratories Inc. (UL), a trusted independent product safety certification organization, for the testing.
IP ratings (per the IEC Degrees of Protection Required by Enclosures Standard 60529) cover various levels of water and dust protection, and the IP66 rating indicates a very high level of protection against ingress of solid foreign objects or liquids. The first number of the "IP66" rating, in this case, the highest rating of a "six," indicates that our products are dust-tight. To test for this, the product was placed in a UL-designed dust chamber to simulate very extreme dust conditions. The products were connected to a vacuum pump in the chamber and tested for eight hours, with talcum powder used as the solid foreign object.
The second "six" indicates a product has passed a spray test and is protected from powerful water jets from any direction. Each product was tested in a UL lab for three minutes with a jet water flow rate of 100 liters per minute (UL took the total seam length and divided by the total time to calculate the rate of speed on each product). The nozzle on the jet was 12.5 millimeters (0.5 inches) wide, and the distance from the nozzle to each product was 2.5 – 3 meters (2.2 – 3.1 yards).
In manufacturing environments, typically products are built rated to IP65, which is similar to IP66 but only protects against low-pressure water. IP65 requires the product to handle a 12.5 liter (3 gallons) per minute stream of water (roughly the strength of a garden hose), while IP66 certified products must handle a much more powerful 100 liters (26.5 gallons) per minute (more like a fire hose). Even though IP65 is generally accepted as industry standard for protection of equipment that will be put in wash-down manufacturing environments, we have chosen to go the extra mile with IP66 certification because we believe it will make a difference in the quality of our products and provide extra assurance for our customers.
Our Rating Standards
Hope Industrial Systems uses two standards for rating the ability of industrial displays and accessories to withstand harsh industrial environments: NEMA ratings, which were developed by the U.S.-based National Electrical Manufacturers Association, and Ingress Protection (IP) ratings, which were developed in Europe and are used internationally.
NEMA ratings and IP ratings can often be used interchangeably for the purpose of rating enclosures for industrial environments, but they're not identical. IP ratings specify standards primarily for protection against ingress of solid foreign objects or liquids, while NEMA ratings also specify protection against other conditions such as the presence of corrosive agents.
Self-Certification vs. Third-Party Certification
NEMA and IP ratings are both "self-certifying," which means that manufacturers can specify that their products meet the standards based on their interpretation of the ratings without the approval or certification of any outside agency.
At Hope Industrial, we don't believe the customer should be at the mercy of whatever testing method the manufacturer decides to use. Because we want to give our customers an added degree of confidence, we go a step further for NEMA compliance by putting our products through outside testing, and now we do the same for IP certification as well.
Hope Industrial offers this added confidence that our products are certified for the highest possible rating for the types of environments in which our products are used.