Hope Industrial Systems touch screens are designed and 3rd-party certified to withstand the toughest, dirtiest industrial environments. At the same time, our resistive touch screens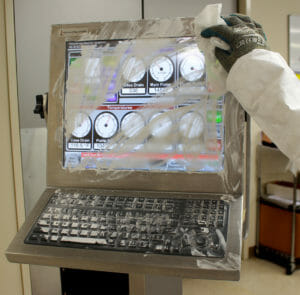 are pressure sensitive so a user can easily interact with the computer, even while wearing heavy gloves. This can be a problem: a screen that is designed to get dirty will need to be periodically cleaned, and wiping down a powered-on touch screen can cause accidental touches in your click-sensitive software.
The Hope Industrial Screen Cleaning Utility is the perfect solution.