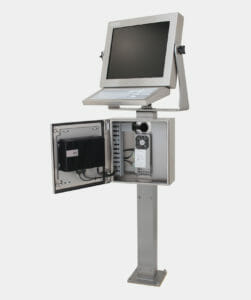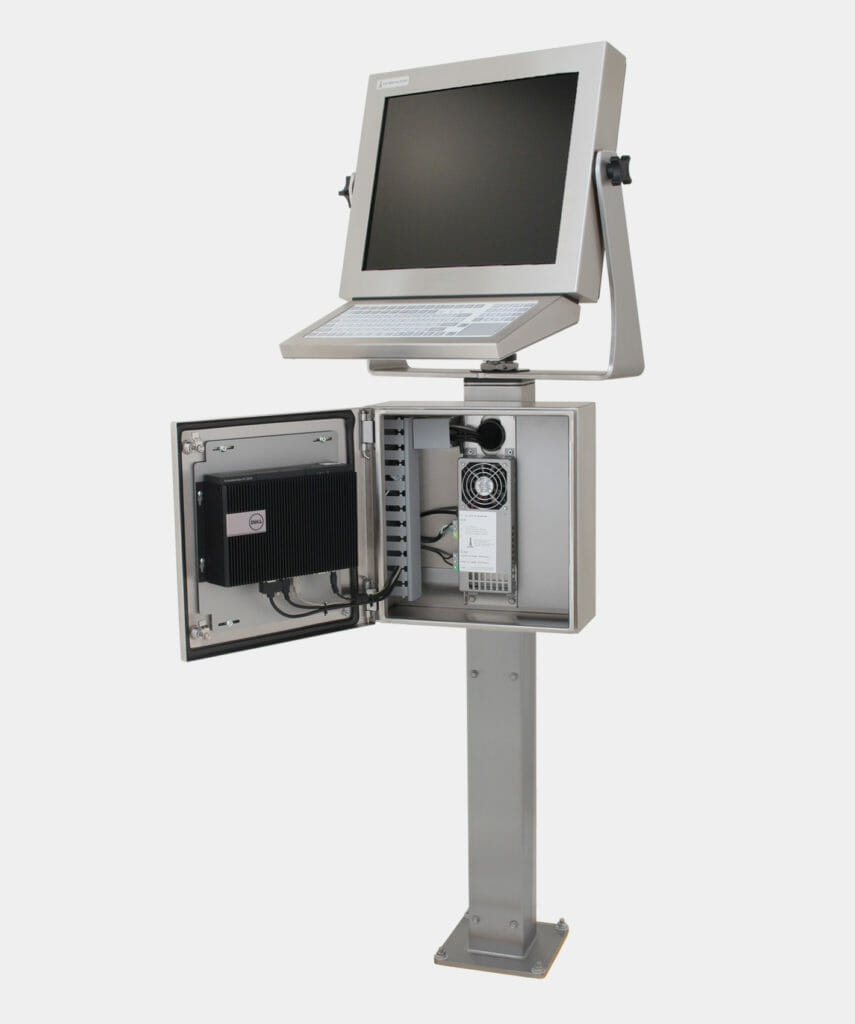 Hope Industrial Systems is pleased to announce that our Thin Client / Small PC Enclosure models have been updated to include pre-drilled mounting points for the Dell Box PC 3000. The compact size, efficient thermal design and high temperature rating of the Box PC 3000 make it an ideal fit for our Industrial Small Form Factor PC Enclosures. The Dell Box PC 3000 is maintained by Dell's industry-leading customer support and service.
Our Small PC Enclosure can be mounted in a number of ways and combined with our Universal Mount Monitors and Industrial Keyboards to create a full stand-alone workstation for any industrial application, including those in full wash-down environments. You can easily complete your workstation with the Dell Box PC 3000 and Dell mounting bracket (Dell part no. 575-BBKB) by attaching the mounting bracket to the existing mounting points on the enclosure door.
Contact Hope Industrial Systems for more information.