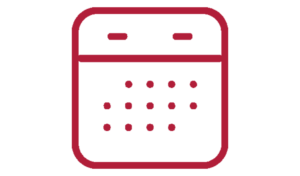 Many users find Hope Industrial Systems online and purchase our products without having the opportunity to see them firsthand. While we are very confident in the high quality and suitability of purpose of every product we sell, Hope Industrial offers a full 30-day Total Satisfaction Guarantee so that items that do not fit the user's requirements can be easily returned, risk free.
Buy with confidence - products bought directly from Hope Industrial may be returned for any reason at any time within 30 days of the invoice date for a complete refund or credit of the purchase price.
Before returning products, you must receive a Return Merchandise Authorization (RMA) number from Hope Industrial, which will be sent along with detailed shipping instructions depending on the customer's location. Shipments must have the RMA number conspicuously marked on each box. Shipments to Hope Industrial Systems must be sent freight prepaid.
To obtain an RMA number and shipping instructions, contact us using any of the methods on our contact page.
Products must be returned to Hope Industrial in the original packaging, and shipments must be insured (or the customer accepts the risk of loss or damage during shipment). All items that originally shipped with the product must also be included (cables, manuals, discs, and any other items or accessories).
For a full refund, products must be returned in as-new or as-shipped condition.