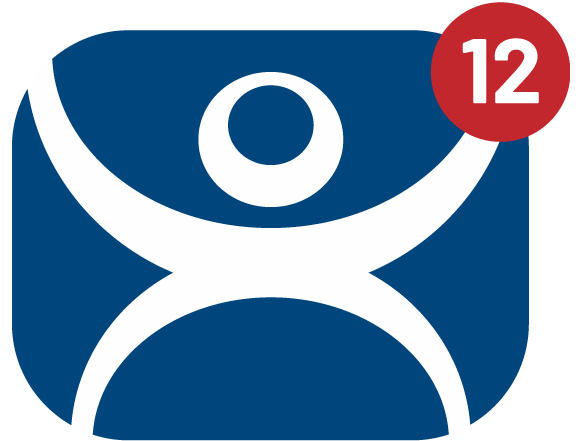 ThinManager from Rockwell Automation (formerly ACP ThinManager) is a Thin Client management and content/session delivery system that is tailored to the Industrial Automation market. ThinManager allows content and interactive sessions from a variety of sources to be flexibly assigned to individual terminals throughout a factory environment.
This content is often simply a remote desktop session (RDP, VNC, ESXi, etc.) but can also include individual applications running on remote machines, IP video streams, web content, or even the view from another ThinManager terminal. A suite of management tools allows administrators to configure each terminal, assign it views and sessions and their placement, and manage users and access.
The Thin Client terminals themselves are available from Rockwell or from a variety of 3rd-party hardware partners. These compatible devices boot over the network (PXE) and are entirely remotely configured. Since nearly all of these terminals have a video port and a USB port for connection of a keyboard/touch screen, they are perfectly suited for use with Hope Industrial displays and workstations.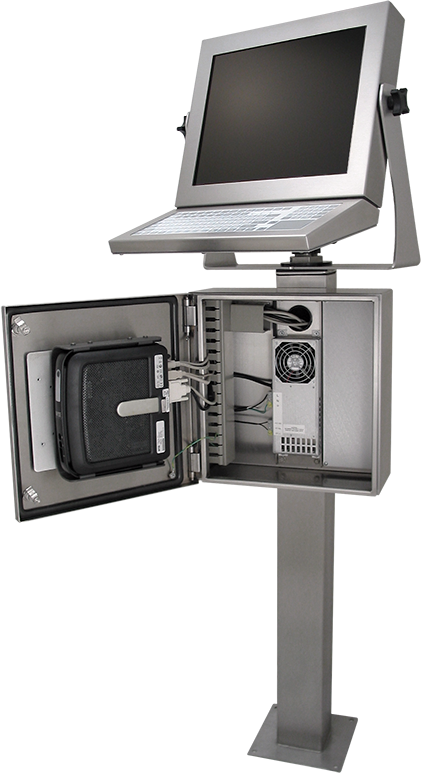 Hope Industrial displays are perfectly suited for use with ThinManager terminals. Combining a Universal Mount Monitor with a Thin Client Enclosure and one of our mounting options allows almost any ThinManager terminal to be placed anywhere on the factory floor.
Compatibility and Features
We get many calls asking if our touch screens are compatible with ThinManager and the answer is absolutely yes! We have hundreds of customers using our displays with all types of ThinManager terminals devices. Video connections are made via standard VGA/DVI/DP/HDMI ports and the touch screen and keyboard interface uses standard USB.
A Hope-compatible driver ("module" in ThinManager terms) is built into ThinManager and is simply assigned to the terminal in the ThinManager admin interface. This module includes a calibration routine that is triggered within ThinManager, as well as standard touch screen configuration options, including double-click adjustments, hold-to-right-click, touch timeout, and calibration hotkeys.
Installation and Configuration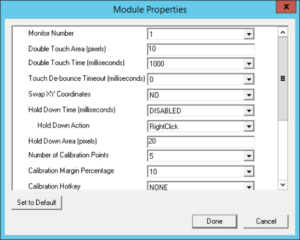 In a future post we will outline the exact steps to install and calibrate a Hope Industrial touch screen on a ThinManager terminal, but the process is fairly straight-forward once you are familiar with the ThinManager admin process.
First, the video connections are made via either the digital or analog inputs on the Hope display. If the resolution is not correct, this can be fixed within the ThinManager admin.
If using a touch screen, the appropriate module is selected for the target terminal within ThinManager and once installed, the alignment routine is triggered, which asks the user to touch a series of targets to calibrate the screen. This step sometimes requires two people if the terminal is located a long distance from the machine that runs ThinManager administrator.
Watch this space for a detailed installation guide in a future post.